Again half a year has passed and so it is high time for a little update.
Business Plan
Our business plan is currently being edited, i.e. we are discussing the wording of each paragraph in order to convey the essence of our project with the greatest possible clarity. We are modeling the numerical part of the plan using a specially written web-based software. This allows us to change every variable with sliders and immediately see all the effects. That made it much easier for us to run through future scenarios, optimize them and finally be able to justify how we want to finance ourselves.
Software Upgrade
The third-party components used in our Project CoRA (stands for Collective Revenue Allocation) software have mostly received only the necessary version updates since 2015. As a result, some "technical debt" did accumulate, and our development team recently invested several weeks of work to bring it up to the latest version of Tryton, our enterprise resource planning (ERP) framework, and of the programming language we use (Python). As a result, the expansion of functionality for collecting society operations is now no longer hampered by outdated software components.
To give you an idea of what it will look like when future staff work with CoRA, here is a screenshot of the desktop client application: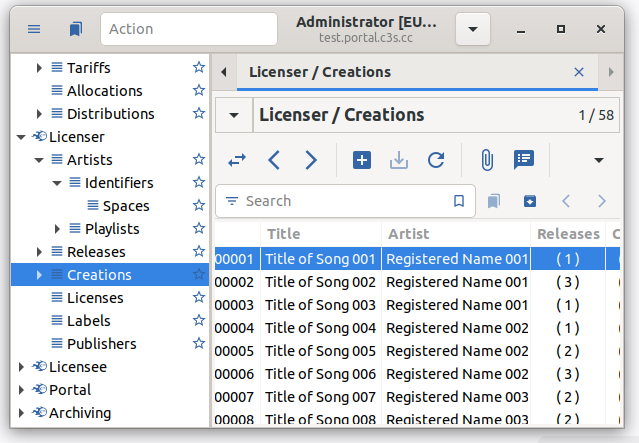 Alternatively, with the latest version it is now also possible to enter the administration interface with a web client: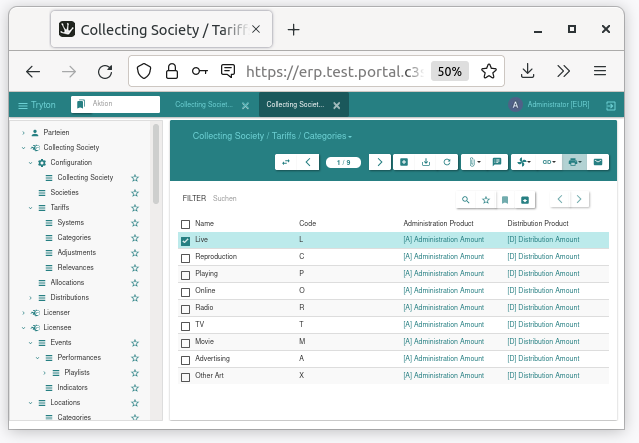 Podcast
If you would rather have more detailed information after these visual impressions of our work results, you can listen to our latest podcast (German only):
Category: NEWS, Uncategorized, Update